Program Options
KnowledgePoints offers a variety of programs primarily tailored to meet the needs of the participating students. The emphasis of our Programs is to improve the academic performance of the participating students. Many of our programs also incorporate enrichment activities to enhance the learning environment as well as give the students the opportunity to explore other areas of interest. We generally collaborate with local organizations that have an inherent "stake" in the success of the children and the community. Just like KnowledgePoints, we also want to work with an organization that is focused on helping children and has a proven track record of success.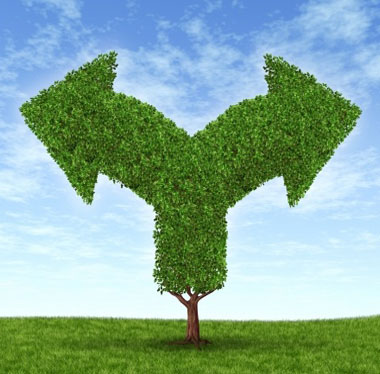 Enrichment Options
Enrichment and recreation activities are important components of a program for a student's development. Enrichment activities expand on students' learning in ways that differ from the methods typically used during the school day. They are often interactive and can even be project focused. Recreation activities, such as sports or games, allow students time to relax or play. Occasional academic aspects of recreation activities can be pointed out, but the primary lessons learned in this type of activity are in the areas of social skills, teamwork, leadership, competition and discipline. Overall, it is our goal to make these activities fun. It is also an opportunity to expose students to areas and skills that they ordinarily would not have access to in school or outside of school.
Some of the enrichment and recreation activities offered have included:
Art : Chess : Choral Music
Creative Writing : Dance : Drama
Karate : Math : Reading Games
Physical Fitness : Soccer
Although KnowledgePoints can staff and provide these programs, we often work with local groups or organizations. Their knowledge and commitment to the community can be extremely beneficial to the students as well as the overall program. These organizations are generally engaged because of their capabilities and experience. Even more important, we want to work with groups that are committed to helping children and improving their community.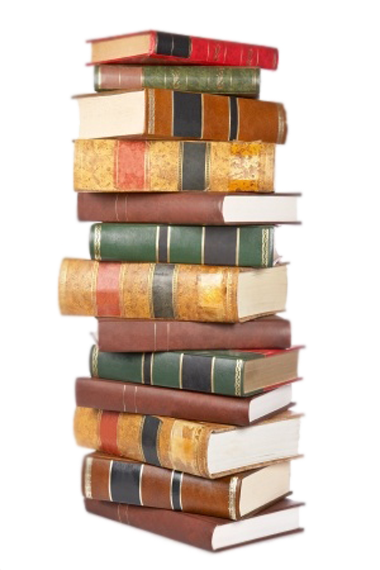 Academic Options
Grouping Options and Differentiated Learning
KnowledgePoints programs offer a variety of flexible grouping options which involve differentiated learning. Differentiation means tailoring instruction to meet individual needs. We start where each child is in his/her learning process in order to authentically meet his/her academic needs and help the student grow. Our instructors may differentiate content, process, or the learning environment. The use of ongoing assessments and flexible grouping makes this a successful approach to instruction. Using differentiation techniques, allows our instructors to meet the individualized needs of each of our students.

Differentiation techniques may include:
Content
Through our skills assessment, we are able to pinpoint skills the student will need to learn. We focus on the specific content that each child needs to ensure success for each student.
Process
We identify the learning style of each of our students. This knowledge allows our instructors to offer specific instruction techniques to meet the specific needs of our students. Techniques may include the use of manipulatives, or other hand-on strategies to ensure success for each student.
Materials
With a library of over 30,000 lessons our instructors are able to select specific curriculum to meet the needs and learning styles of each of our students.
Learning environment
The learning center/site offers education in a relaxed environment, which generally differs from the look and feel of the regular classroom.
Instructional Grouping
All of our KnowledgePoints programs offer a variety of differentiated learning techniques, along with a variety of flexible grouping options. Depending on the selected program, along with the center/site, our program delivery, and instructional technique, ensures success for each of our students.

Individualized instruction (3:1 or less student: instructor ratio) is a method of instruction in which content, instructional technology (such as materials) and pace of learning are based upon the abilities and interests of each individual learner. Individualized instruction allows instructors to focus upon the specific needs of individual students. In an individualized setting, where students study and progress independently, achievement becomes more uniform and time to achieve that level of achievement is variable. Our individualized programs allow our instructors to focus on building specific skills, while allowing each student to progress at his/her own pace. Our individualized programs help students to work toward independence and to expect individualized success in the process. This independence leads to success in the program as well as success in school, where the ability to work independently is a requirement. Through the use of thorough and on-going assessments, carefully prepared instructional materials and explicitly prepared instructional sequences, our individualized instruction ensures students gain the necessary skills for success.

Small group instruction (4:1/5:1 student: instructor ratio) offers individualized instruction, along with small group instruction. Students are provided with opportunities to work one-on-one with the instructor as well as working with his/her peers during each instructional session. The flexibility of this technique allows students to not only learn from the curriculum and instructor, but learn and share with his/her peers. The content, instructional technology and pace of learning are based upon the abilities of each individual student, which allows instructors to focus upon the specific needs of students. Students are grouped with one or more students to learn and/or review specific content areas/skills. Instructors lead instruction while allowing for interaction between students. This technique involves teaching students to work well with others in a group, setting expectation for group work, and meeting group expectations.

Large group instruction (workshop format 10:1 student; instructor ratio) involves presentation of program content to the group. Within our large group instruction we offer the opportunity for whole group instruction, small group instruction, students working on teacher-directed activities, as well as student led group options. This instructional technique allows for student involvement including collaboration, group study, dyads or pairs, and sharing. Information is presented to the group at large, while specific activities include a variety of instructional grouping options offered throughout the instructional session. This technique involves teaching students to work well with others, along with developing several skills: discussion skills, leadership skills, as well as collaboration skills.

Program Content
KnowledgePoints instructional programs are designed to meet the individualized needs of each student we serve.

Reading Program
Our comprehensive reading program is designed for students prekindergarten through 12th grade. The program addresses a variety of reading skills, from phonics and sight vocabulary to vocabulary and comprehension skill development. We use a variety of learning materials, aligned to Common Core Standards which ensure skill development and mastery. The KnowledgePoints reading program offers remediation as well as enrichment opportunities.
Math Program
Our comprehensive math program is designed for students K-8. The math program addresses computation, concepts and applications skill development. Our learning materials are aligned to Common Core Standards and selected to ensure skill building and mastery. The KnowledgePoints math program offers remediation as well as enrichment opportunities. We provide advanced math programs as appropriate based on pretest results.

Other Program Options
KnowledgePoints offers several programs that are available upon request. Our Writing and Study Skills programs can be offered in a variety of instructional groupings.