Academic Programs
KnowledgePoints utilizes a number of different learning and educational materials to support the academic component of our programs. For example, we are offering STEM lessons from ROZZY Career Adventures in our after care and kindergarten enrichment programs. These age appropriate activities are hands-on and encourage the children to become critical thinkers.
The kindergarten enrichment program utilizes center-based learning, allowing the students to choose from carefully crafted activities, while reinforcing the curriculum being taught at school. The lessons include a variety of activities from books and videos to games and experiments. Centers are divided into subject areas, including art, math, language arts, building, and science.
The following are some of the materials that support our academic programs;

Rozzy S.T.E.M.
Rozzy Career Adventures S.T.E.M. curriculum allows students to experience real-world careers through fun and engaging hands-on lessons that focus on Science, Technology, Engineering and Math. Activities are available for grades K-2, and 3-6. Students explore such diverse fields as Marine Biology, Architectural Engineering, Video Game Designing, and more discovering a huge field of opportunities all related to STEM concepts that are learned in fun and engaging lessons. Lessons incorporate video demonstrations, writing and journaling, vocabulary practice, and opportunities for small group engagement.

Zoo Phonics
Zoo-phonics® is a Multisensory Language Arts Program with a kinesthetic, multi-modal approach to learning based on phonics and phonemic awareness. Our teachers utilize this curriculum to develop strong readers and spellers using a "phono" (hearing), "oral" (speaking), "visual" (seeing), "kinesthetic" (moving), and tactile (touching)—whole brain approach. Students learn the sounds of the alphabet and advanced phonemic concepts through an easily understood, concrete method of presentation that includes animals drawn in the shapes of the letters coupled with related body movement, songs and playful interactions that reinforce recall.

SRA Reading Labs
SRA Reading Labs provide self-guided and leveled selections for supplemental and personalized K–12 reading content that ensures each student is working at the appropriate level and moving ahead at his or her own pace. This curriculum develops comprehension, vocabulary, fluency, word analysis, and study skills using high-interest fiction or nonfiction reading selections, multi-leveled comprehension questions about the reading selection, vocabulary and study exercises. Teachers can help students navigate a variety of specifically leveled activity cards which ensure students are developing skills appropriate for their current reading level.
SRA Math Labs
SRA Math Labs provide materials for practicing specific skills, math facts practice, ongoing comprehensive math practice and review. Math skills are broken down into simple lesson and review cards which reinforce skills in a progressive manner. Skills are organized into grade level appropriate learning labs which correlate directly to pre/post tests allowing students to concentrate on specific weaknesses and demonstrate mastery of skills. Content is provided for grades K-8 including skills such as basic number sense, basic fats, whole number computation, fractions, decimals, word problems, measurement & geometry, and many more.
SRA Specific Skill Series
SRA Specific Skill Series for reading instills key comprehension skills through extensive practice in one skill area at a time. The curriculum builds reading proficiency by targeting specific skills using short reading passages and formatted exercise questions. Specific comprehension skills are developed such as Getting the Main Idea, Drawing Conclusions, Vocabulary in Context, and Getting the Facts. Each skill is delivered in activity books individually leveled to specific reading levels ranging from PreK-8th grade. Students benefit from the ability to advance each skill separately as they demonstrate their abilities and continue to strengthen weak areas.
Reading for Understanding
Reading for Understanding uses exercises in graduated levels of difficulty to develop vital reading comprehension skills in grades 1-12. Students learn to read with precision while refining their problem solving abilities - all at their own pace. RFU encourages students to use problem-solving approaches to assist with skill development. Students in grades 1-3 analyze, draw conclusions, make inferences, and predict outcomes in more than 1,000 reading exercises. Students in grades 3-12 refine critical thinking skills, compare and contrast, use cause and effect, and distinguish specific from general in over 3,000 reading exercises.

Spectrum Math
Spectrum Math curriculum provides traditional practices using grade-appropriate coverage of arithmetic and math skills. Aligned to current state standards, each activity features drill and skill practice in math fundamentals, as well as applications of math in everyday settings. Lessons provide skills practice and development in grades K-6. Math concepts include basic arithmetic, fractions, decimals, word problems, geometry, and more.

Phonics to Meaning
Phonics to Meaning helps developing readers reinforce their knowledge in the toughest skills areas, including consonant blends and digraphs, short and long vowels, plurals, and word elements. This curriculum is designed for grades K-3 and utilizes traditional practice through sight matching, basic writing and formation practice, and activities designed to improve phonemic awareness, decoding, and reading fluency.
You're a Winner!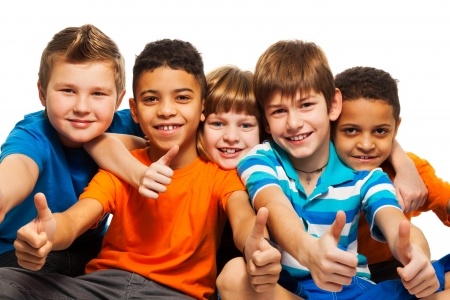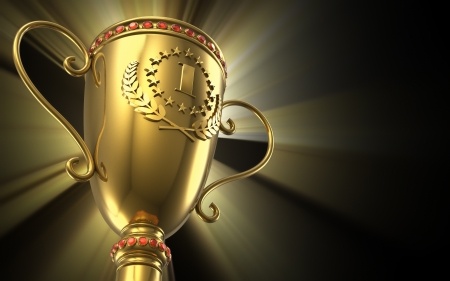 MORE INFORMATION