Program Description
BEFORE CARE
Before Care opens at 7AM, Monday through Friday. Families are greeted at the door by our staff. Children choose from an assortment of activities including board games, reading, arts and crafts, and building activities. In addition, we have a knitting club that completes various projects throughout the year. This year the students made a quilt for a rhino orphanage in Africa! Our staff implements a practice of constant supervision for all children until they are given into the care of their school.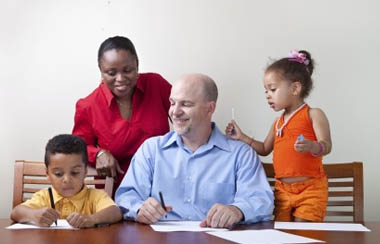 After Care
The After Care Program begins at the conclusion of the regular school day (typically around 3:30pm) Monday through Friday. After arrival, our program begins by providing every child with a healthy snack. Following snack, a quiet spot is provided for children to begin their homework or silently read. At 4:30 the daily activities begin which include center choices in a variety of activities such as games, crafts, art, math and more. Everyday our students have the opportunity to play large group games and get exercise outside or in indoor recreation space. In addition, from time-to-time we offer unique activities for our students, such as the Phillies Phanatic reading club, which helps students develop healthy reading habits. We also offer engaging STEM lessons from ROZZY Career Adventures. These activities are hands-on and encourage the children to become critical thinkers. The children are supervised by a staff member during each and every activity. Our programs close daily at 6:00pm.
Starting in 2010, KnowledgePoints in Pennsylvania began donating and distributing backpacks and school supplies to students in need. We work with Churches and vendors to provide these backpacks. Since the start of this imitative, hundreds of backpacks and school supplies have been provided to students.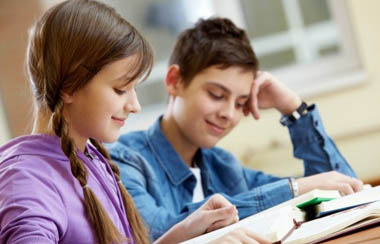 KINDERGARTEN ENRICHMENT
The Kindergarten Enrichment program is an academic and engaging program that compliments the School District. The teachers have a degree in education or a related field and multiple years of experience teaching young school-aged children. They take a close look at the School District standards and align the curriculum to match. The enrichment program utilizes center-based learning, allowing the students to choose from carefully crafted activities, while reinforcing the curriculum being taught at school. In addition to center activities, students engage in a hands-on STEM project once a week.
Each month, the students "travel" to a different country where they learn about the people and animals that live there, discover architecture and landforms, and experience different customs and traditions. The lessons include a variety of activities from books and videos to games and experiments. Centers are divided into subject areas, including art, math, language arts, building, and science. The students move freely from center to center, promoting not only independence but also time management skills. Our number one priority is to provide an educational program where children feel safe and have fun!